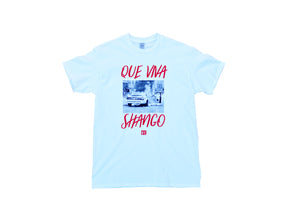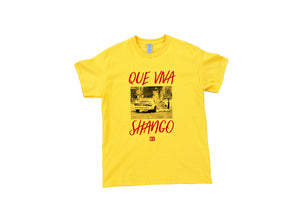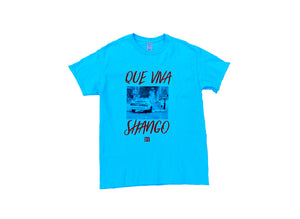 GTMM x Discos Ifá I ÌFÉ - QUE VIVA SHANGÓ TEE
Inspired by Baldwin's The Fire Next Time and a sense of the divine justice unattainable via the so called justice system, this ÌFÉ "Que Viva Shangó" Tee implores the Orisha Shangó to strike down his enemies with fire and lighting, reminding us that justice has many forms. Long live the peoples champ. Que viva Shangó!
This short sleeve Tee is available in 3 colors. White, yellow, and light blue. Each of these shirts are screen printed by hand at the Ghost Town Mini Mart HQ in New Orleans, Louisiana by GTMM shopkeeper and ÌFÉ front man Otura Mun. Grab yours before they're gone!!