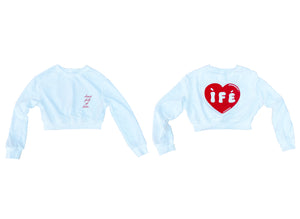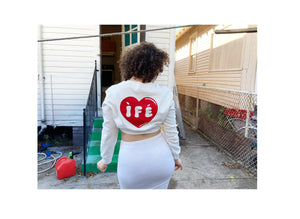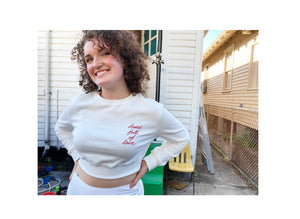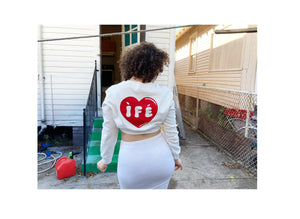 GTMM x Discos Ifá | ÌFÉ - HEART FULL OF LOVE - CROP TOP SWEATSHIRT
ÌFÉ means love and as we slide into February love is definitely in the air! With that in mind we decided to make a Valentines Day run of our Heart Full of Love design in a super soft and light women's crop top sweatshirt! Yes, ya'll, the cuteness is turned all the way up on these!

This cut features a wider collar that compliments the shoulders in a red and white Valentine print that is light enough to keep you warm while letting your curves stay curvy.

Designed and hand printed by GTMM shop keeper and ÌFÉ front man Otura Mun, the shirt features the hand drawn artwork of GTMM collaborator Jessi Pereira.

This special Valentines Day red and white edition includes an actual Valentine (think grade school) signed by Otura Mun and an ÌFÉ Heart Full of Love B&W sticker.  

Let your love shine with this mega cute ÌFÉ crop top!


Lavoski is 5'4" and wearing a size S.