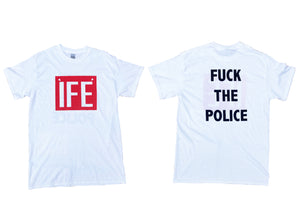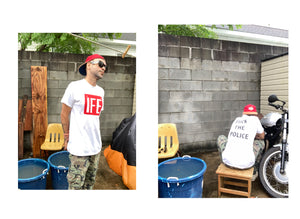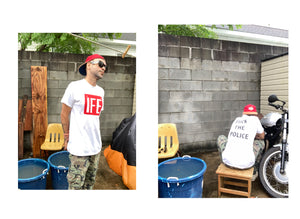 GTMM x Discos Ifá | ÌFÉ - FUCK THE POLICE TEE
All day everyday. The message is love, but also Fuck The Police. Let 'em know there's no ambiguity round here. No two ways about it. No budget cuts when we say defund and abolish.

As usual each one of these is printed by hand at the GTMM HQ by shopkeeper and ÌFÉ front man Otura Mun. Made one by one with love.